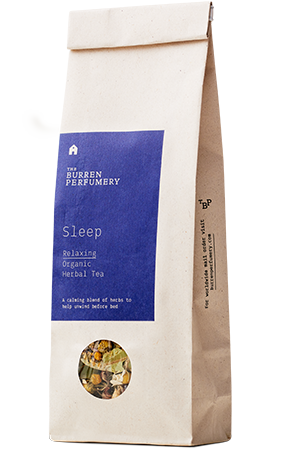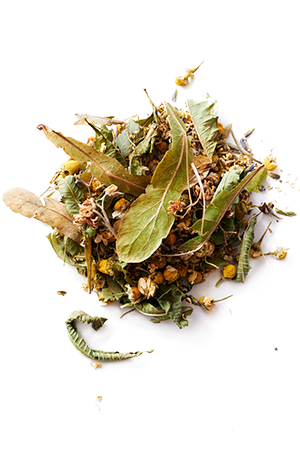 A blend of relaxing and sedative herbs to help unwind with in the evening. Rich in Chamomile, known for its relaxing and soothing properties, along with Lemon Verbena and Passionflower this tea could have you dozing before you have time to say Burren Perfu….
Not suitable in pregnancy.

Freshly mixed and blended at The Burren Perfumery. 100% certified organic herbs and flowers. 
To brew a real herbal tea: Infuse 2 tsp of herbs in a cup of boiled water. Infuse for 5-10 mins. Strain. Can also be enjoyed once cooled. 
German Chamomile (Matricaria recutita), Passion flower (Passiflora incarnate), Lemon Verbena (Lippia citriodora), Elderflower (Sambucus nigra fol), Oatstraw (Avena sativa) & Limeflower (Tilia Europa), Lavender (Lavandula angustifolia). 100% certified organic herbs and flowers.