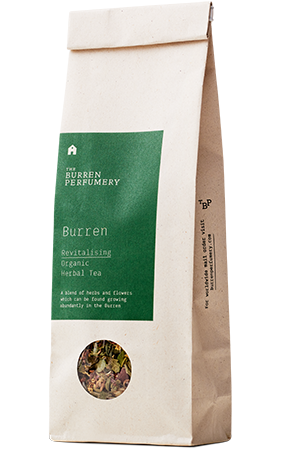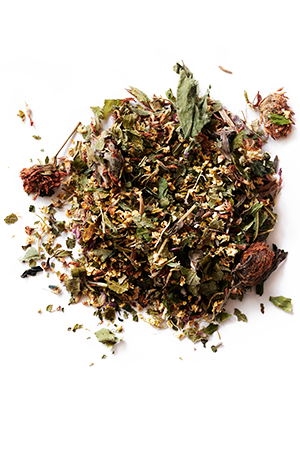 A blend of herbs and flowers that grow abundantly in the Burren including iron-rich Blackberry leaf, fragrant Lady's Bedstraw and traditionally used tonic herbs Elderflower and Hawthorn. Not suitable in pregnancy.
Freshly mixed and blended at The Burren Perfumery. 100% certified organic herbs and flowers. 
To brew a real herbal tea: Infuse 2 tsp of herbs in a cup of boiled water. Infuse for 5-10 mins. Strain. Can also be enjoyed once cooled. 
Blackberry leaf (Rubus fruticosus), Lady's Mantle (Alchemilla vulgaris), Hawthorn flower (Crataegus monogyna flos), Hawthorn Berry (Crataegus oxyacantha), Lady's Bedstraw (Galium verum), Primrose (Primula vulgaris), Elderflower (Sambucus nigra fol), Nettle (Urtica dioica), Red Clover (Trifolium pratense). 100% certified organic herbs and flowers.