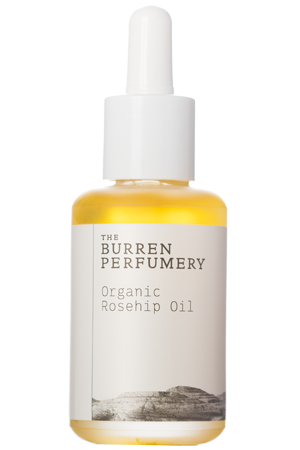 Cold pressed Organic Rosehip Oil with added Vitamin E, for use as a skin treatment on very dry skin or as a carrier oil for essential oils. Rosehip Oil is known to be beneficial to scarred skin and stretch marks. Suitable for use on the body and face.
Please note that this is different to our Lost Garden Rose Facial Serum 
as it is a single, pure 
oil, so is richer in consistency than a serum. This is an unrefined oil, and so, is a rich yellow colour. Colour and smell may vary between batches.
Rosa Canina (Rosehip) Fruit Oil*. Tocopherol, Helianthus Annuus (Sunflower) Seed Oil. *Organic.